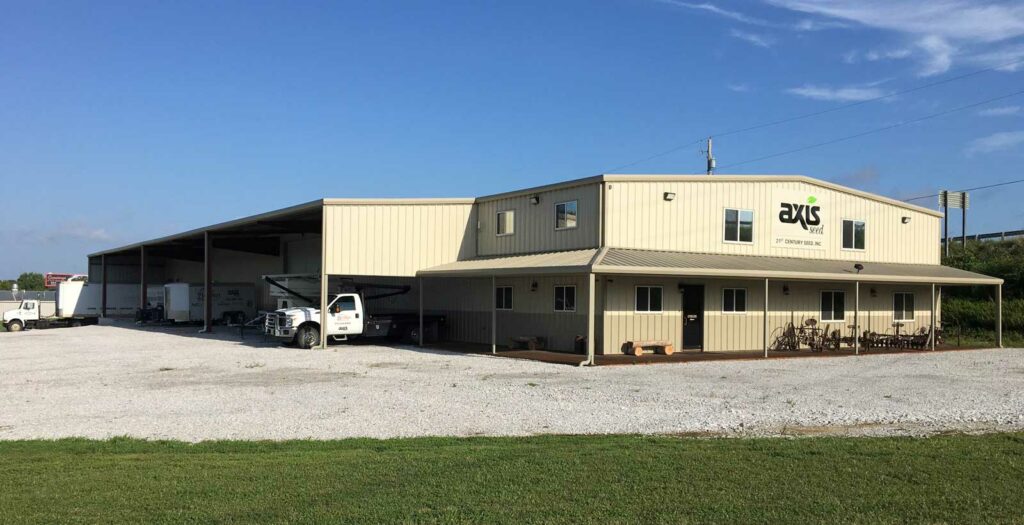 21st Century Seed is an Independent Regional Company (IRC) of Axis Seed™, one of the fastest-growing independent seed companies in America. David Brawner and his wife, Christina, founded 21st Century Seed in 2001. Today, as a locally owned Axis IRC, the company delivers exceptional products, service and expertise tailored to Missouri's unique growing conditions.
"When Missouri farmers think seed, I want them to think of me," says Brawner, Owner/Sales. "I grew up in Missouri. I live in Missouri. I've farmed in Missouri. And I know from experience that the corporate seed companies just don't value those local ties."
No corporate agenda. No complicated jargon. The 21st Century Seed promise is pretty simple: honest recommendations for achieving maximum results. And by rallying behind that commitment, we're building strong, honest relationships with growers and delivering genetics, traits, technology and seeds that are proven performers in the Northern and Central Missouri regions.